Hank Glorie
B. Psych. (Hons). , M. App. Psych. (Murdoch)
Clinical Psychologist
Registered: Perth Western Australia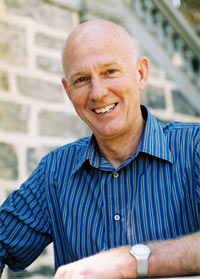 Depression counselling
Anxiety, panic attacks, and stress counselling
Trauma and sexual abuse counselling
Post Traumatic Stress Disorder
Grief counselling
Family-of-origin issues
Self-esteem/Confidence
Clinical supervision
Hank Glorie is a clinical psychologist and qualified gestalt psychotherapist, who has also studied developmental/attachment psychology, psychoanalytic therapies, and cognitive behaviour therapy. Hank has extensive experience counselling individual adults dealing with psychological difficulties. He originally worked as a clinical psychologist in community agencies and hospital environments before going into private practice in 1996. Hank's areas of treatment expertise include working with depression, panic attacks and anxiety, relationship difficulties, grief, trauma, post-traumatic stress disorder, abuse histories, low self-esteem and confidence problems. Hank is one of the partners of the Mt Lawley Counselling Centre private practice.
Hank works principally with an insight-based approach to counselling, which enables deeper and more permanent change. Insight allows someone to develop more understanding and awareness of the nature, function, and underlying causes of their presenting difficulties and how to overcome or transform them.
Hank is experienced in working with clients both on a long-term and short-term basis. He is familiar with many aspects relating to mental health matters, including the nature and availability of psychiatric and counselling services throughout the Perth community, and the role of medication. He is available for supervision for practitioners in Perth interested in psychodynamic or existential methodologies.

Full member of the Australian Psychological Society, and the College of Clinical Psychologists.
Hank has written the following articles that are available on this website:
Private health fund rebates apply (no referral required)
Medicare rebates apply (via GP referral)
Telephone: 0400 186 760
Email:
Mt Lawley Counselling Centre
13 Alvan Street
Mt Lawley (Perth), WA 6050