Elyse Frankel
BSc (Psych) Grad Dip (Counselling) M Psych (Clinical/Health)
Clinical Psychologist
Registered: Perth, Western Australia
13 Alvan Street, Mt Lawley, Western Australia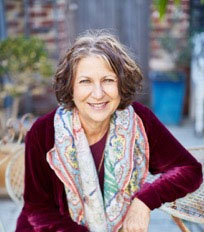 Elyse has worked as a psychologist and therapist for over twenty years, in a variety of settings. In her work with clients, she seeks to create a safe and supportive environment in which individuals can explore at their own pace. Through her acceptance of individuals and the lack of judgement with which she approaches each client, Elyse hopes to help each person in their own journey and process of reaching their potential. She works collaboratively with clients, with the belief that within each individual is the desire and ability for growth and healing.
This may focus on a search for meaning in life, a sense of purpose or a wish to find what makes life worthwhile. To discover one's path and to live authentically, to be able to live in the moment, in the here and now, without worry, anxiety or fear.
Often people are looking to make sense of events that have occurred in the past, to heal wounds or to find acceptance, in order to let go and move on from these often difficult and traumatic events. A longing to understand oneself, others and interpersonal relationships, to improve relationships with family and friends, to discover one's own authentic self and learn to live from this place. These are all reasons why individuals seek therapy.
Therapy may be useful if you experience any of the following:
Anxiety
Grief and loss
Depression
Chronic unhappiness
A sense of dissatisfaction with life
Stress and worry
Questioning your meaning and purpose
Not living in the moment
Relationship difficulties
History of sexual abuse/trauma
Professional supervision is offered to psychologists, counsellors and trainee practitioners.
Elyse has written a number of articles on her areas of interest and expertise.
Private Health Fund Rebates apply
Medicare rebates now available via GP referral
Elyse Frankel
0414 764 663

www.elysefrankel.com.au
Mt Lawley Counselling Centre
13 Alvan Street
Mt Lawley WA