Daniel Mills
Counsellor & Gestalt Therapist
Perth, Western Australia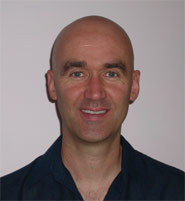 Daniel is an individual and couple counsellor and accredited Gestalt therapist. He provides a respectful, supportive and challenging therapeutic environment for clients to explore individual and relationship concerns.
Daniel specialises in:
Relationship counselling
Couples counselling
Family and relationship conflict
Communication
Self esteem, confidence and emotional intelligence
Depression, anxiety and stress
Childhood trauma
Addictive behaviours
New coping strategies
Changing destructive patterns
Daniel is particularly interested in the dynamics of power and control in relationships and issues of trust, safety, intimacy and respect. He seeks to explore with his clients how they can be true to their own values whilst in relationships with others who have different needs, goals, and interests.
Daniel is also interested in personal growth and works with clients to explore issues of personal responsibility and decision making. He supports and encourages clients to find solutions by developing greater awareness and understanding of their strengths and resources through reflection, discussion and feedback.
Following completion of his four year degree (BSW) Daniel undertook four years of psychotherapy training. He has extensive experience working with individuals, couples and families in community based organisations in Perth and has also worked as a group facilitator and supervisor of other counsellors within these settings.
Daniel's goal is to help his client's develop the skills that will not only lead to relief from current difficulties but that will serve as tools that can be used to face life's ongoing challenges.
Daniel has written an article on Couple Counselling.
Daniel Mills
Individual and Couples Counsellor
Perth
Western Australia
13 Alvan Street Mt Lawley 6050 WA
Telephone: 0402 573 548
Email: