Fiona Owen
B. Sc. Psychology, M. Soc. Sc. (Counselling), Accredited Gestalt Psychotherapist
Counsellor and Psychotherapist
Perth, Western Australia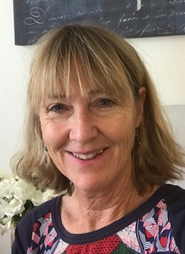 Fiona works within a Gestalt psychotherapy framework, and also uses a variety of other therapeutic models including Cognitive Behaviour Therapy and Solution Focus Therapy. As a Counsellor and Psychotherapist Fiona has worked in a variety of settings including large well-known counselling agencies, Employee Assistance Programmes, private practice, and teaching, over her working career.
With Fiona's background in teaching and her training as a counsellor and psychotherapist, along with many years of experience, Fiona is well equipped to support people to explore possibilities of changing patterns of behaviour to enhance their experiences of life.
Fiona provides a safe, non-judgemental space for clients to find out about themselves and to develop more awareness of their behaviour patterns in order that change can occur. Fiona offers counselling for either short-term work, or longer-term work depending on clients needs.
Fiona is trained in using E.M.D.R.(eye movement desensitisation and reprocessing) when working with psychological trauma.
Fiona is trained as a supervisor and offers clinical supervision to counsellors and psychotherapists.
Fiona is also available for Skype and phone counselling.
Fiona has written articles on:
Some Private Health Fund rebates apply
Membership:
Psychotherapists and Counsellors Federation of Australia
Clinical Member Number; 20895.


Please contact Fiona on 0409 995 411 or email fionaowen@me.com if you would like more information or to make an appointment.
Mt Lawley Counselling Centre
13 Alvan Street
Mount Lawley (Perth), WA 6050

Fiona Owen
0409 995 411
www.mountlawleycounselling.com au