Sherry-Lee Smith
BA (Psych) Hons
Psychologist
Registered: Perth Western Australia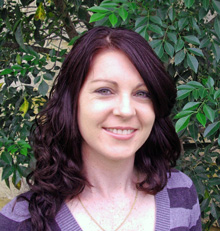 Sherry is a registered psychologist with 10 years experience working with adults, adolescents, and children. Sherry aims to provide a safe and supportive environment for individuals to increase their self-awareness and develop towards their full potential.
Issues addressed include;
depression and other mood disorders
anxiety disorders (generalised anxiety, panic disorder, obsessive compulsive disorder, social anxiety etc.)
stress
self-harm
suicidal ideation
self-esteem
personal growth
anger management
drug and alcohol use
grief and loss
relationship difficulties and separation
adolescent issues
young adult issues
eating disorders
insomnia
body image issues
family of origin issues
Sherry uses an integrated therapeutic approach to counselling and psychotherapy tailoring the intervention to meet the unique needs of the client. Approaches may include Dialectical Behaviour Therapy, Cognitive Behaviour Therapy, Psychodynamic approaches, Expressive Therapy, Solution Focused Therapy, Interpersonal Therapy, Mindfulness and Narrative Therapy.
Sherry has experience working at an adolescent mental health services with adolescents and their families experiencing depression, self-harm and suicidal ideation. She has co-ordinated a drug and alcohol service for adolescents and adults experiencing difficulties related to their own or another's drug and alcohol use and co-occurring mental health issues. Sherry has worked counselling children and adolescents who have experienced parental separation and family conflict. She has experience running groups related to drug and alcohol use, parenting, grief and loss, family and relationships, bullying and friendships, self-esteem, and parental separation.
Sherry is fully registered with the Psychology Board of Australia (Australian Health Practitioner Regulation Agency). She is also an associate member of the Australian Psychological Society.
Sherry has written the following articles that are available on this website:
Medicare rebates and private health fund rebates may apply.
If you would like to book an appointment with Sherry or would like further information please contact her by phone or email.
Phone: 042 135 1020
Email:

Sherry-Lee Smith
Mt Lawley Counselling Centre
13 Alvan Street
Mt Lawley WA