Sandra Manessis
Psychologist, Counsellor & Psychotherapist
Perth Western Australia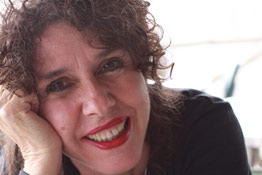 Sandra Manessis has practiced as a Psychologist in Perth for over twenty years and offers expertise in helping with:
Anxiety, panic attacks and stress
Depression
Self-esteem and confidence concerns
Commitment issues
Trauma and Post traumatic stress disorder
Childhood trauma
Sexual abuse
Family issues
Workplace conflicts
Insomnia
Her interest lies in providing a safe, respectful and creative environment to enable people to gain more understanding and awareness of the nature, underlying causes, and function of their present difficulties. She believes that insight and awareness allow other healthier options to emerge and, in the context of a healing relationship with another, that people can resolve and heal wounds, and become more resilient and self-supporting.
Sandra's areas of expertise include working with depression, anxiety and panic attacks, trauma, post trauma stress disorder, grief, insomnia, low self-esteem and confidence, and family of origin issues. In addition to her psychotherapeutic approach, she offers hypnotherapy in relation to problems with anxiety, insomnia, self- esteem and family of origin issues. She can use Eye Movement Desensitization and Retraining (EMDR) to help people traumatized by critical incidents such as accidents or experiences of violence.
Sandra has studied gestalt therapy, marital and family therapy, and hypnosis. She has had extensive work experience in a variety of settings including metropolitan and country hospitals, Employee Assistance Programmes, and community agencies including Relationships Australia.
Sandra has written the following articles that are available on this website:
Medicare rebates apply (via GP referral)
Some private health fund rebates apply.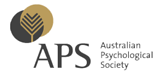 Professional Membership
Registered with the Psychologists Board of Western Australia
Australian Psychological Society
To contact Sandra:
Telephone: 0407 859 413
Email: sandra.manessis@gmail.com

Mt Lawley Counselling Centre
13 Alvan Street
Mt Lawley WA 6050