Katrina Alilovic
BAppSc (Psych)(Hons) M Psych (Counselling)
Psychologist
Registered: Perth, Western Australia
13 Alvan St, Mount Lawley, Western Australia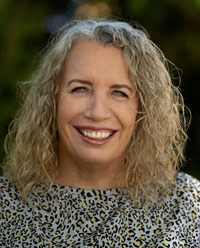 Katrina is a Psychologist with twenty years experience working alongside individuals, couples, children and families in Australia and the UK. She undertook her studies at Curtin University (Perth, Western Australia) completing the Master of Psychology (Counselling) in 1995 and has since gained extensive counselling experience in a variety of settings including police services, workplace counselling, health, universities and not-for-profit organisations. Katrina has completed other training including conflict resolution, couples counselling, bereavement counselling, post-traumatic stress therapy, and domestic violence counselling. Katrina returned to Perth after 12 years living and working in Bristol and London, UK. The experience of moving and settling abroad has resulted in a special area of interest for Katrina and she is available to work with individuals, couples and families who are dealing with the changes and emotions that come with relocation and re-settlement.
Katrina has worked successfully with clients who have presented with issues as diverse as:
Post-traumatic stress
Relationship difficulties
Anxiety
Relocation issues
Homesickness
Bereavement
Living with grief through suicide
Grief and loss
Fertility issues
Living with serious and life-limiting illness
Dealing with change
Family and parenting concerns
Domestic violence
Childhood trauma
Abortion
Work-related conflicts
Illness or disability adjustment
Low self esteem
Adoption
Family of origin issues
Katrina appreciates that reaching out for the help you need is not always easy as negative thinking or feelings such as shame or embarrassment can get in the way. Deciding to seek help in spite of these hurdles can put you on the path to improved mental health and feeling better about yourself. Counselling is a special type of relationship and there is plenty of evidence available that demonstrates it works. Katrina is happy to discuss this with you. Sometimes professional counselling is the only type of support that is going to make the difference you want to experience.
Katrina works with focus and commitment. Her approach to practice is integrative and relational. This means she believes a strong connection between client and counsellor is an important ingredient in working towards successful outcomes and she is able to tailor the counselling approach to each person. She is influenced by several therapeutic models including Cognitive Behaviour Therapy, Gestalt therapy, psychodynamic and systemic theories.
A counselling relationship provides an opportunity to be more open and authentic. Katrina can help you facilitate this with her genuine, open and non-judgmental manner. It is her hope that through therapy clients not only deal with their immediate concerns but that the experience offers them ways to live more compassionately and creatively.
Katrina is experienced working both short term and longer term with clients. All counselling is reviewed at regular intervals to ensure a focus is maintained on your goals.
Katrina is a registered Psychologist with AHPRA*, and adheres to the Australian Psychological Society Code of Ethics, as adopted by AHPRA.
Katrina has written an article on Coping with Trauma.
For more information and to arrange counselling please call
Katrina on 0428 661 300.
Appointments are available on Monday and Thursday afternoons and evenings.
Some private Health Fund Rebates apply
Medicare rebates now available via GP referral
Katrina Alilovic
Mt Lawley Counselling Centre
13 Alvan Street
Mt Lawley WA
0428 661 300
kalilovic@yahoo.com


* AHPRA - Australian Health Practitioner Regulation Agency