Bernadette Hodgins
Gestalt Therapist and Counsellor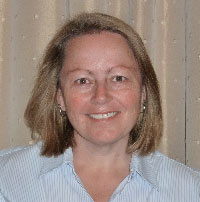 Bernadette is a qualified mental health practitioner and an accredited Gestalt Therapist. She has considerable experience in working with people in clinical therapeutic settings and can offer counselling and/or psychotherapy tailored to the individuals' needs.
She is skilled in recognising the underlying issues that lead to emotional and relationship difficulties, and in creating a safe and supportive therapeutic environment within which one can come to a deeper understanding of the self.
Bernadette can offer insight and support for individuals, couples and/or families at times of crisis. She takes a practical approach and can assist people to take control of their mental health and wellbeing.
Bernadette has particular expertise in counselling in areas such as work related stress, depression, anxiety, relationship difficulties, issues of childhood abuse & trauma, grief & loss.
An article on Trauma has been written by Bernadette and is available on this website.
Bernadette is available for sessions at the Mt Lawley Counselling Centre.
Bernadette Hodgins
Mt Lawley Counselling Centre
13 Alvan Street
Mt Lawley WA
Phone: 0417 777 230
Email:


---
Elyse|Hank|Samantha|Julia|Anna|Daniel|Leonie|Fiona|Bernadette|Matt|Adele|Rebecca|Sherry
---
© Mt Lawley Counselling Centre - Perth, Western Australia
Counselling · Individual Psychotherapy · Couples Therapy · Sex Therapy
Web Design Perth