Menopause and Relationships
Sandra Manessis
Psychologist, Counsellor & Psychotherapist
Perth, Western Australia
For many women, menopause is a time of turmoil on a physical, emotional and mental level. The many changes we experience at this time can sometimes be overwhelming. It is a period of transition, and moving into this stage of our lives may bring with it feelings of loss and confusion and significant changes in our intimate relationships.
Menopausal symptoms may continue for many years and can include sleep disturbance and resulting fatigue, night sweats, hot flushes, and decreased libido.
The Emotional Aspects of Menopause
The emotional impact of this period of change to our physical bodies and the effects of reducing hormone levels may result in some of the following symptoms:
Irritability
Feelings of sadness
Lack of motivation
Anxiety
Aggressiveness
Difficulty concentrating
Mood changes
Sexual Issues and Menopause
Menopause may be a time of change in our sexual relationships and our capacity for sexual pleasure. You may experience some of the following.
Reduced libido
Uncomfortable sex due to changes in the vaginal tissues
Night sweats that can disturb sleep and make you too tired for sexual contact.
Loss of libido and sexual drive can be disturbing and feelings of sadness and frustration are a common experience for many women as they undergo changes to their sexual self.
Changes to sexual functioning at the time of menopause can affect our self- esteem if we believe that we are no longer sexually attractive.
The loss of sexual drive may also impact your relationship with your partner, creating challenges in your marriage or intimate relationship that have not been experienced before. Communicating your changed needs to your partner at this time will be important as you both adjust to and accommodate the emotional and physical changes that you are experiencing during menopause.
Family Dynamics.
Often the changes a woman experiences during menopause are accompanied by other major changes within the family. Children may be transitioning through adolescence or leaving the family home. Ageing parents may require increasing attention and care. Many women have a tendency to pay attention to their children's needs, or the needs of others while downplaying their own needs.
During menopause, it is important for women to pay particular regard to self-caring by:
Seeking medical and/or naturopathic support when appropriate
Exercising and eating healthily
Finding a self-calming skill to practice such as yoga or meditation
Engaging in a creative outlet that brings a sense of fun and achievement
Connecting with friends, family and community
Avoiding alcohol and tranquillizers as a stress relief
If you are struggling to manage the emotional and physical changes occurring during menopause counselling can provide a supportive environment to address the difficulties of this challenging life stage.
REFERENCE: Northrup,Christiane. The Wisdom of Menopause. New York: Bantam Books 2001
If you are interested to find out more about this topic, or would like to make an appointment, you can contact Sandra by telephone or email.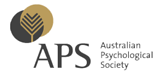 Sandra Manessis
Phone: 0407 859 413
Email:
Mt Lawley Counselling Centre
13 Alvan Street
Mt Lawley WA 6050
Click here to go to Sandra Manessis's page