Recovery from Depression
Sandra Manessis
Psychologist, Counsellor & Psychotherapist
Perth, Western Australia
Depression is a serious illness that can rob people of their capacity to enjoy the basic pleasures of life. A person with serious depression is typically unable to carry on with normal work, social or family commitments. There is a marked impact on a person's capacity to think, feel and respond to those around them. In addition, a wide variety of bodily changes, including disturbances of the immune system, hormones, heart and stomach, can occur when people are depressed.
HOW COMMON IS DEPRESSION?
Depression is one of the most common of mental health problems. One in five people will experience some form of depression in their lifetime.
Feelings of sadness, loss and even misery are normal human emotions. These feelings may follow disappointments, losses or other stressful or unpleasant events. Generally, we recover quite quickly from our sadness and loss but for some, these feelings continue for long periods of time.
While we often use the word "depression" to describe every day and normal changes in mood state, for those who have a depressive illness, their experience is quite different from normal sadness or disappointment
COMMON SYMPTOMS OF DEPRESSION AND ANXIETY
Feelings of not enjoying life, persistent thoughts of "not wanting to be here anymore" and withdrawing from most social or work activities are not normal. When these feelings, thoughts and behaviours occur together, and then persist for several weeks or months, it is highly likely that a person has a depressive illness.
Symptoms of anxiety commonly occur before, or alongside symptoms of depression. These symptoms can be as disabling or as frightening as the symptoms of depression and often require specific forms of psychological therapy such as Cognitive Behavioural Therapy. Acute symptoms of anxiety, such as panic attacks or crippling social anxiety, are often the reason that people decide to seek treatment, whereas people with serious depression are often not able to get things together to seek help and may require assistance to get into treatment.
WHEN DEPRESSION OCCURS
Depression and anxiety typically start during adolescence and may be complicated by alcohol, cannabis or nicotine abuse. Depression can also occur at other critical points in the life cycle. These include specific situations such as losing a job, following a major medical illness, during a marital separation, following the death of a close relative or other major loss. Certain life periods are particularly risky. For women, they include following the birth of a child, and during menopause.
TYPES OF DEPRESSION
There are several different types of depression and they are likely to have somewhat different causes and require different combinations of medical and psychological treatments. The term "major depression" or "clinical depression" is often used to describe the most common form treated by GP's in association with Psychologists. Other forms, notably bipolar disorder, melancholia or psychotic depression, may be referred to a Psychiatrist for further assessment or medical treatment.
WHAT CAUSES DEPRESSION?
For most people there is not a simple social, psychological or medical explanation for their depression. Rather, depression results from a complex interaction between internal and external factors. People who get depressed are more likely to have a background that includes a troubled early family life, poor relationships with parents or sexual abuse, stronger family histories of depression and anxiety or certain unhelpful personality, thinking or coping styles. Chronic life problems, such as long term unemployment, marital dysfunction or caring for a sick relative are social stressors that can typically precipitate depression. Statistically, the quality of a marital or de facto relationship is the most important risk factor for adults.
There are a series of medical conditions that are commonly associated with depression. Some neurological illnesses (such as stroke, Traumatic Brain Injury and epilepsy), chronic pain and other hormonal problems (underactive thyroid gland, some steroid medications) can also lead to depression. It is important to undergo medical assessment to rule out a medical cause.
GETTING EFFECTIVE TREATMENT
Anti-Depressant Drug Therapy

Depression and anxiety are often underpinned by changes in key brain chemicals, such as serotonin, noradrenaline or dopamine. These chemicals help to regulate mood, concentration, memory, sleep and appetite. Depression has been associated with low levels of these chemical messengers in the brain. Anti-depressant medication can help to restore the correct levels for better functioning.

While some people worry about the possible harmful effects of anti-depressant medication, most people are unaware of the negative effects of untreated depression on many of our bodies' systems, including our central nervous system, sleep-wake cycle, hormonal system, stress response system and gastrointestinal system.


Psychological Treatments

There are a number of effective psychological treatments available for the treatment of depression and anxiety. A commonly used and very effective form of treatment is Cognitive Behavioural Therapy (CBT). Cognitive Behavioural Therapy focuses on changing unhelpful and negative patterns of thinking. It is based on the notion that the way we think affects the way we feel and behave. When people get depressed, they tend to think negatively about themselves, the world and their future. The aim of Cognitive Behavioural Therapy is to enable people to recognize faulty and unhelpful thoughts and to challenge them and replace them with more realistic thoughts.

Cognitive Behavioural Therapy can also be used to teach people to be more assertive, in turn enabling them to become more confident and cope better with conflicting demands. Being assertive means identifying and standing up for your rights and needs without denying the rights of others. People who have difficulty saying "No" tend to take on too much and become overburdened. They may be more likely to get depressed at times of stress, such as the birth of a new baby, caring for a sick child or an ageing parent.

There are a number of other lifestyle and behavioural strategies that can also help to reduce depression and prevent a relapse. They are most effective if used in conjunction with another therapy, such as Cognitive Behavioural Therapy and/or antidepressant medication. They include Stress Management, managing sleeping problems, activity planning and exercise.
If you are interested to obtain further information on Depression or Cognitive Behavioural Therapy and other forms of therapy in the treatment of depression, please contact: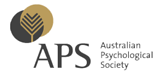 Sandra Manessis
Phone: 0407 859 413
Email:
Mt Lawley Counselling Centre
13 Alvan Street
Mt Lawley (Perth) WA 6050
Click here to go to Sandra Manessis's page