Confidence, Motivation and Self Esteem
Sandra Manessis
Psychologist, Counsellor & Psychotherapist
Perth, Western Australia
Self-confidence means having a basic belief that we can successfully carry out activities and attain our goals. Confidence is necessary for being and staying motivated so that we persevere with and achieve tasks.
In turn, having a belief in ourselves and having the confidence that we can fulfill our deepest personal needs, aspirations and goals feeds into our self-esteem. Self-esteem can be defined as a realistic and healthy self-appraisal.
Self-confidence and self-esteem impact on many significant areas of our lives. These include educational achievements, getting pleasure out of personal pursuits, and relationships with people who are important to us. Having good self-esteem and self-confidence means being able to hold our ground in relationships and to express and assert our emotional needs. These skills help to make relationships stable, balanced and happy.
When we lack confidence, we feel unworthy of having what we want, saying what we believe in and making decisions that improve our lives. When we feel weak, helpless and powerless, we are vulnerable to having thoughts of defeat, negativity and fear. These thoughts can fill our minds and prevent us from living healthily and happily.
Messages given to us in our early lives may have been unnecessarily critical and harsh and we tend to take them on as the truth when we are children. Creative adjustments made to cope with difficult times may have been helpful to survive in the past but those same behaviours often become unhelpful and self-limiting when they are still used in the present. By questioning the old messages we continue to hold onto, we can assess whether they are relevant to the person we have become now. We often find that the messages we have inside us are outdated and that they hold us back from living a full and confident life.
It is possible to learn how to be confident and to feel good about ourselves. A new self can emerge, with the power to accomplish what we once imagined was unattainable. There are a number of pathways to working on our self-confidence. It is not something that develops overnight or as a result of any single insight, decision or modification in your behavior. Self-confidence is built gradually through a willingness to work on a number of areas in your life. These include being open to exploring where and how you are stuck. It also includes having the courage to experiment with different ways of approaching challenges that confront you in life, and goals that you set.
It can be helpful to begin by:
Setting some small and specific goals that are both challenging and realistic
Visualising the steps you need to make to attain your goal
Focusing on the process of learning skills, rather than comparing yourself with others
Getting support and encouragement
Re-defining failure
It is important to remember that unrealistic goals typically lead to failure, which will further damage self-confidence and reinforce any negative beliefs you may carry with you from the past. Setting realistic goals requires being real and truthful with yourself. Once you begin to be more in contact with yourself, it is possible to look beyond your defenses and excuses, and realistic goals can be defined.
Tackling the big goal right away may produce feelings of stress, hopelessness and being overwhelmed. Instead, break it down into small and manageable parts. Completing these tasks will bring a sense of achievement and motivation to continue. Comparing yourself to others will more than likely lead to discouragement and a desire to quit. Focus instead on the process and what is unique about your self and your goal. Reward yourself for the progress that you make and acknowledge your accomplishments along the way.
Surround yourself with positive people who will support you and appreciate your efforts. Understand that failure is a guaranteed part of the learning process. Accepting this will reduce the frustration and disappointment you may feel along the way. Understand that what distinguishes successful people is that they do not internalize failure but rather turn it into a driving force to persist and change.
If you struggle with low self-confidence or have difficulty setting goals, therapy offers a supportive environment in which you can develop your confidence to deal better with the challenges and choices that you face in your life.
If you are interested to find out more about this topic, or would like to make an appointment you can contact Sandra by phone or email.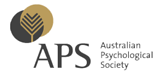 Sandra Manessis
Phone: 0407 859 413
Email:
Mt Lawley Counselling Centre
13 Alvan Street
Mt Lawley (Perth) WA 6050
REFERENCES:
Debbie Ford and Wayne Dwyer: "Overcoming Fear and Igniting Self-Confidence"
Edmund J Bourne: "The Anxiety and Phobia Workbook."
Click here to go to Sandra Manessis's page