Commitment Phobia: Avoiding Intimacy
Sandra Manessis
Psychologist, Counsellor & Psychotherapist
Perth, Western Australia
Love and commitment are about the capacity to handle the connections in our lives, be it with friends, work, children or communities. A connection is defined by the Collins English dictionary as "something that connects, joins and relates; a link or bond." Good connections can bring enrichment, even joy and happiness, while bad ones can bring misery and frustration. The absence of meaningful connections can lead to emptiness and despair.
Making a commitment to another person means agreeing to be present and available to them. It means announcing a sincere intention to stay connected.
This article is relevant to people who are
Afraid to commit and so, avoid intimacy
Choose people who are afraid to commit
Commitment Phobia
Many people are starving for a loving and committed relationship and yet they sabotage and undermine their chances of finding the love they want. In forming relationships, they discover that it is too difficult to be vulnerable and trusting. In short, they discover that there is a need to open their heart and that this is terrifying. The paradox is that running away from love is also frightening. There is an attraction to fantasies, coming from a long held belief that the experience of meeting that 'magical some-one' and 'falling in love' would transform the way they felt about themselves and the world, permanently. They can more easily be connected to their fantasies than to another real, living, human being, where revealing oneself through actions, words and feelings is required.
Couples typically become emotionally close, move apart and then come together again as they respond to the demands of the real world. It is important to be able to handle connections and disconnections, so that separations are not filled with intense anxiety, jealousy or obsessive longing. People with commitment issues almost invariably experience difficulty in handling these movements, so that the sense of being connected to another is not held firm.
Even if there are strong experiences of passion and intensity, it is as though partners in a non- committed relationship "dance on the surface of their relationship". Intimacy is not the same as depth, which often takes years to develop.
Forming intimate connections
Steven Carter, who coined the term "commitment phobia" in his 1988 book Getting to Commitment, writes of eight different directions from which resistance may come, in the course of being in relationship. Each of these eight challenges is best considered with the help of an objective intermediary. A therapist can assist with the emotional exploration required, so that you are learning about yourself in relationship, in the context of a (therapeutic) relationship.
The Courage to Stop Blaming
Blame masks the truth. We may blame others for not living up to the fantasy partner we had imagined. Ultimately nobody can force us to stay in a relationship. So, at the very least, we are all responsible for the relationships we choose to be in. Change can begin when you are ready to acknowledge your responsibility, be it from walking away from potentially wonderful partners because of your fears, or responsibility for your involvement with commitment phobic partners, and to exploring your self- sabotaging behavior.
The Courage to Say Goodbye To Your Ghosts
To enable you to get a clearer idea of who you are and how you behave in a relationship, it is necessary to explore your past history of significant relationships. In the process of creating and sustaining a reality based connection, our hearts and minds will unconsciously revisit all past connections. These connections influence how we choose our partners and even how we behave with them. Left to our own devices, or with the help of a well-meaning friend, we may explore on an intellectual level, but this will typically be insufficient to dislodge old ways of being.
The Courage to Find and Fight for the Self
Part of the process of making yourself ready for partnership is building a caring and committed relationship with yourself. When this relationship is one you truly value and can share with another human being, you are ready to be in relationship with another person. There is a need to learn more about who you are and to be able to accept and stand up for who you are. This may mean risking being unpopular or making your partner angry at times.
The Courage to Stay Grounded in Reality
It is important to conduct your romantic life intelligently, so that fantasies and intense feelings are balanced with, and tempered by, clear thoughts and self-protective choices. It takes courage and awareness to be present and to observe your relationship realistically as it is evolving. Some therapists place emphasis on enabling people to be more aware of their processes, particularly those who adopt an insight based line of enquiry.
The Courage to Allow yourself to Be Known
We can lose sight of reality when fantasy needs, rather than real needs are met, and those aspects of a relationship that are questioned or disliked can be ignored in order that a fantasy about the union not be disturbed. For example, it may be overlooked that a partner talks a lot about him/herself and rarely enquires about their partner's thoughts, activities or feelings because s/he buys beautiful gifts often. A relationship where unpleasant reality or potential problems are ignored or down played is a relationship without real foundation. Such a relationship typically has trouble withstanding the first crisis or challenge. Expressing our humanness by sharing the stuff of our daily lives, our moods and feelings, is what is vital for a real and lasting connection to be made.
The Courage to Learn the Lessons of Acceptance
The ability to accept a romantic partner with all their human imperfections is a true measure of the capacity to love. For people with commitment issues, the inability to accept the totality of another human being often has its roots in an internal struggle that begins with discontent of self. The search is for a partner who makes you feel better about yourself rather than seeking to love and appreciate your partner for who they are.
Ultimately, the biggest obstacle to finding mature love is about making the transition to adulthood and moving through and beyond childhood wounds and losses so that adult responsibilities, which are part of loving, can be assumed. There are often valid reasons for this resistance, such as wounds having been inflicted by environmental failures in childhood so that there is an "inner child" who is not easily soothed.
There are also those who neither trust or recognize love, nor believe love will last. There are those who feel guilty, vulnerable or weak when they are loved or even acknowledge the need for love. So rather than accept love, it is easier to pursue the possibility of love with reluctant or emotionally unavailable partners, while experiencing painful feelings of longing and heartache. This pursuit can be used unconsciously as a way of avoiding commitment.
The Courage to Define a New Path
Changing self-defeating habits that sabotage connection begins by gaining self-awareness, so that past and present relationships can be better understood and awareness allowed to develop of patterns in behaviour and choices made. Self- defeating relationship habits may include only looking for a particular type of person, being side-tracked by fantasies, committing to unavailable partners or being critical of the available partner.
The Courage to Handle Anxieties
Relationship anxiety is simply an emotional response to a situation that is inherently frightening – getting genuinely close to another human being. It is typically triggered by the distance between partners, with a partner either moving in too close or too far away. Relationship anxiety is about fear, fear of rejection, comparison, loss, abandonment, being revealed, expectations, engulfment and so on. In trying to avoid uncomfortable feelings of anxiety, attempts are made to control what is felt or control what one's partner does. Acknowledging, naming and owning these anxieties can help to understand how they sabotage connection. Exploring and finding ways to soothe these anxieties can remove the need to have fear controlling and dictating behaviour that is self-limiting.
If you are interested to find out more about this topic, or would like to make an appointment, you can contact Sandra by telephone or email.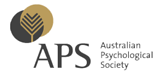 Sandra Manessis
Phone: 0407 859 413
Email:
Mt Lawley Counselling Centre
13 Alvan Street
Mt Lawley (Perth) WA 6050
Click here to go to Sandra Manessis's page